Learn German in
Berlin
An avant-garde capital city, alive with urban creativity and fascinating history
Our language school in Berlin
Discover a capital city with a unique soul. Berlin is a kaleidoscope of artistic activity, bursting with creativity and welcoming the most diverse trends. The city centre is filled with famous historical sites: the remains of the wall that split Berlin in two for 28 years, the Reichstag with its translucent dome and Checkpoint Charlie.
Learn German in the Schöneberg District of Berlin – one of the best-connected and most beautiful areas of the city
Alpadia Berlin is equipped with first-class learning facilities, large and bright classrooms, a conference room and spacious lounge
Experience Berlin life with an immersive activity programme and a range of accommodation options, all within thirty minutes travel distance to our Berlin language school
We also offer summer courses for 10–17 year-olds at our Lake Werbellinsee and Lake Wannsee summer camps
Our courses
German language courses at our Berlin school
School Information
About our Berlin school
Other information
All teachers have an academic background, training and experience in language teaching. Lessons are planned with reference to the course programme and the learning and motivational needs of each student and the group.
See our annual school closures
Accreditation & memberships
This Alpadia languages school is accredited by the following institutions.

School photo gallery
Check out images of student life at our Berlin school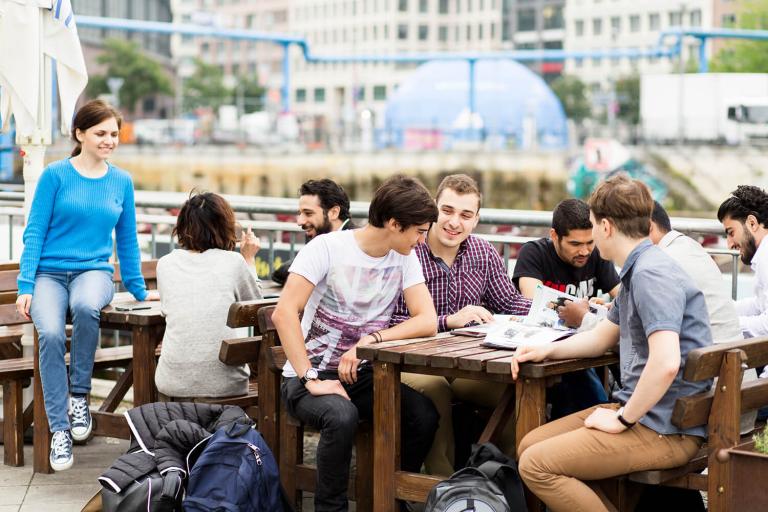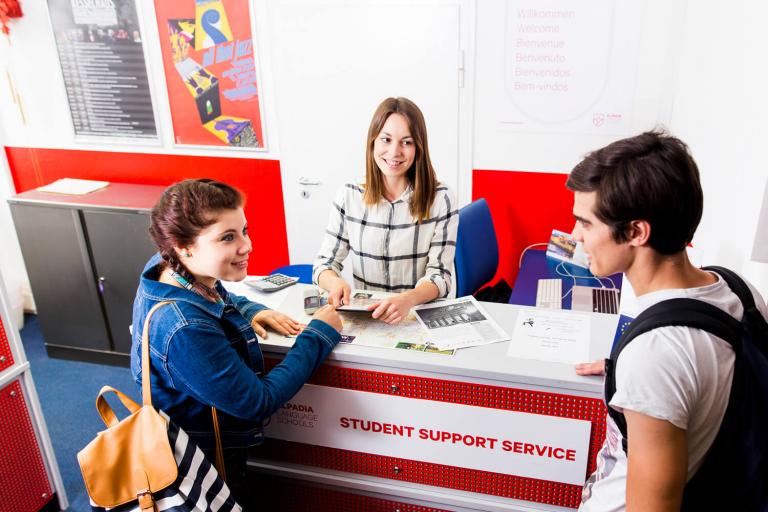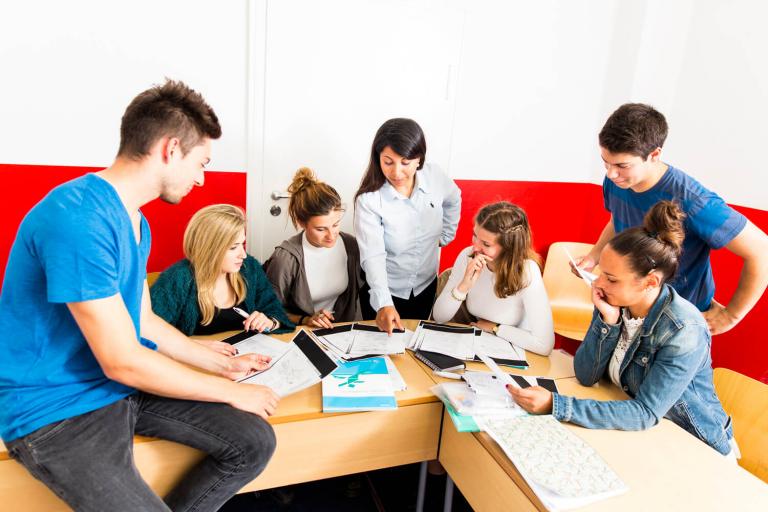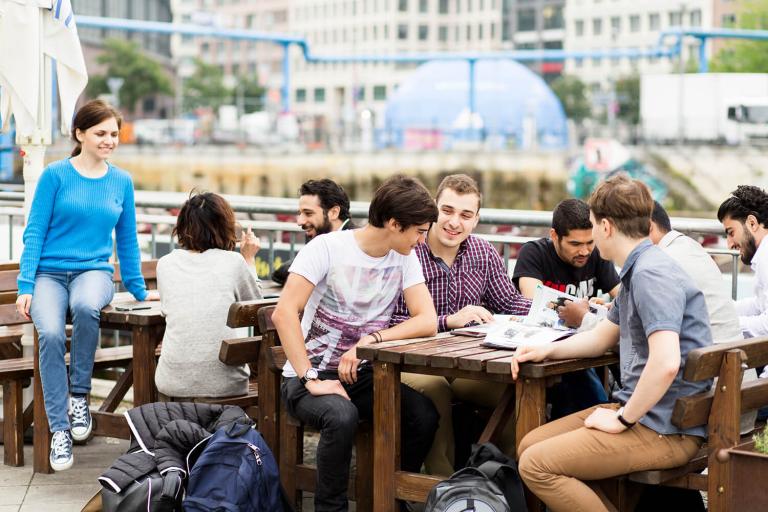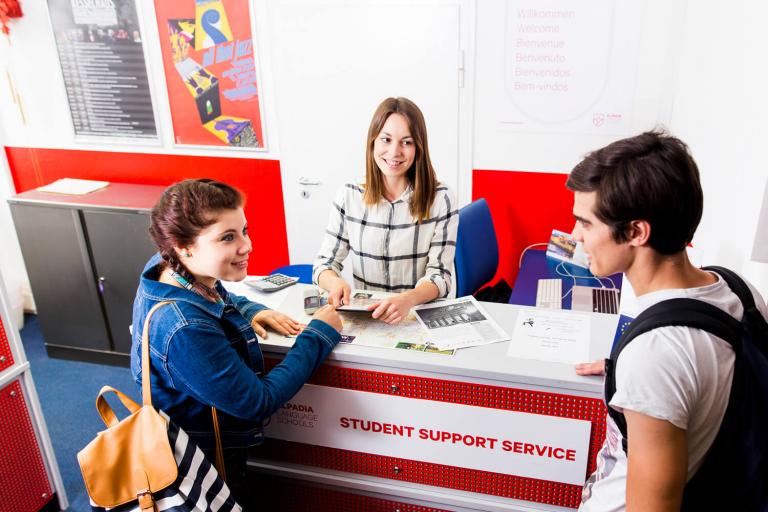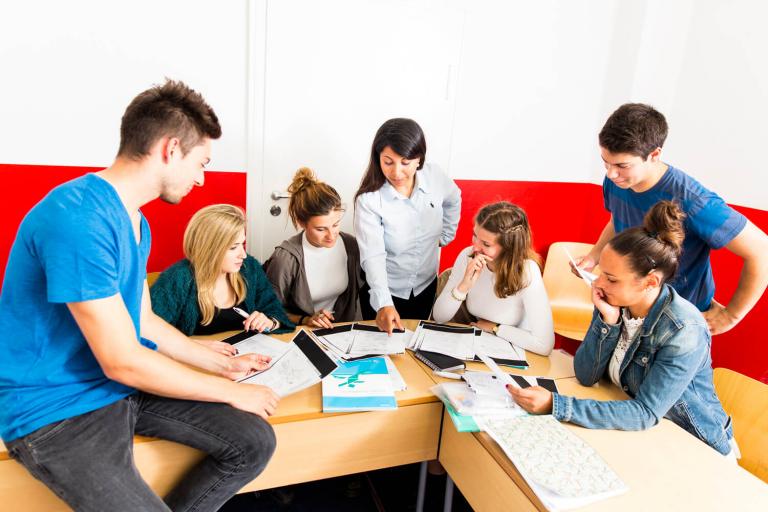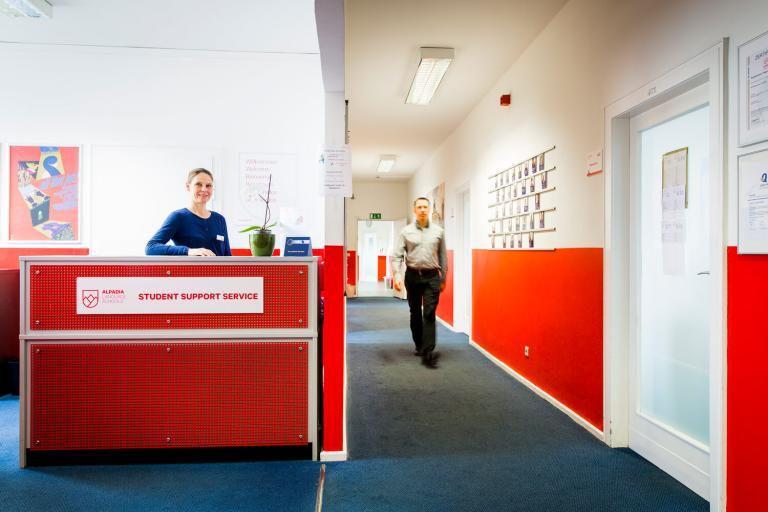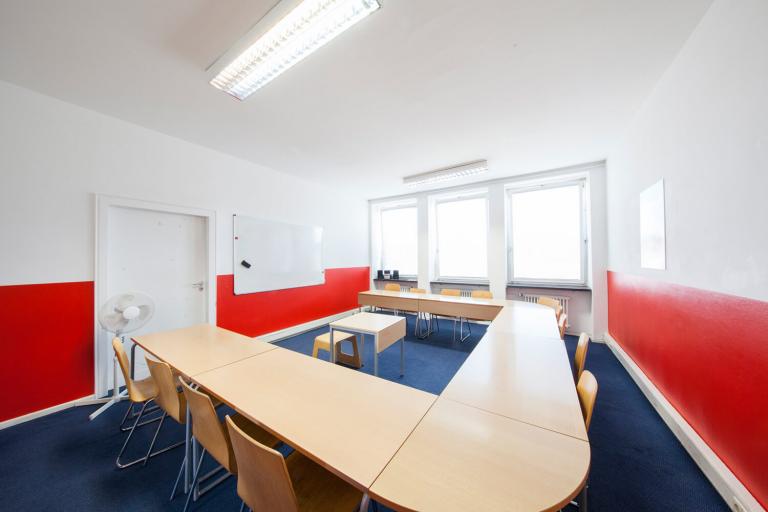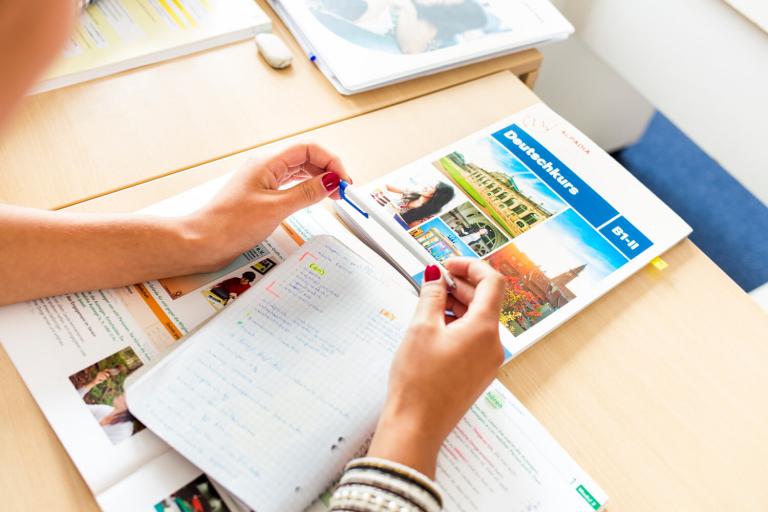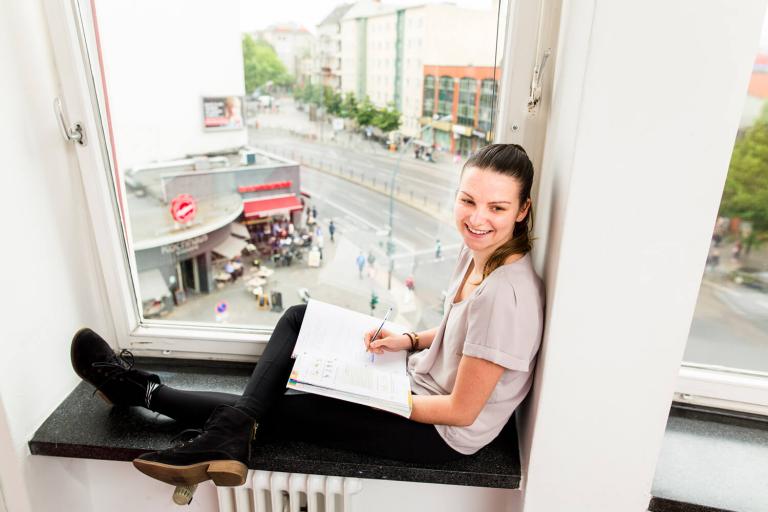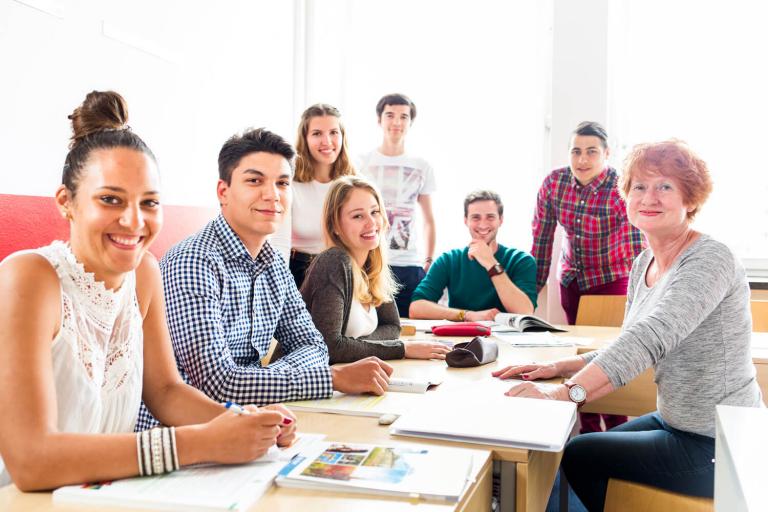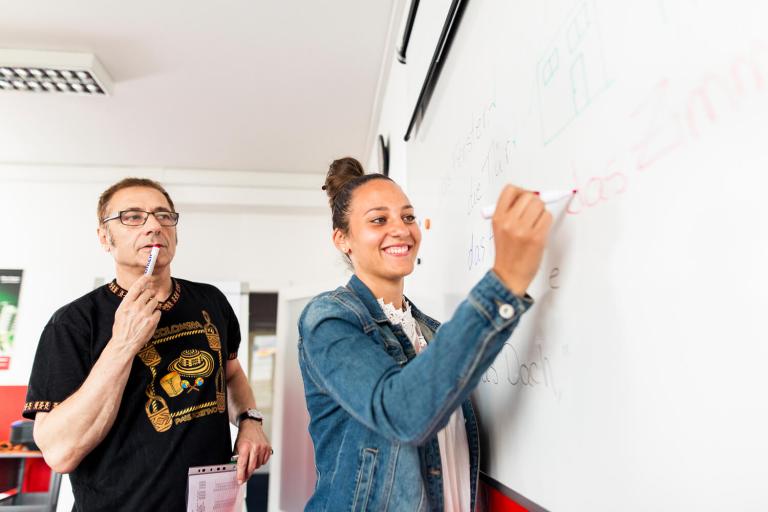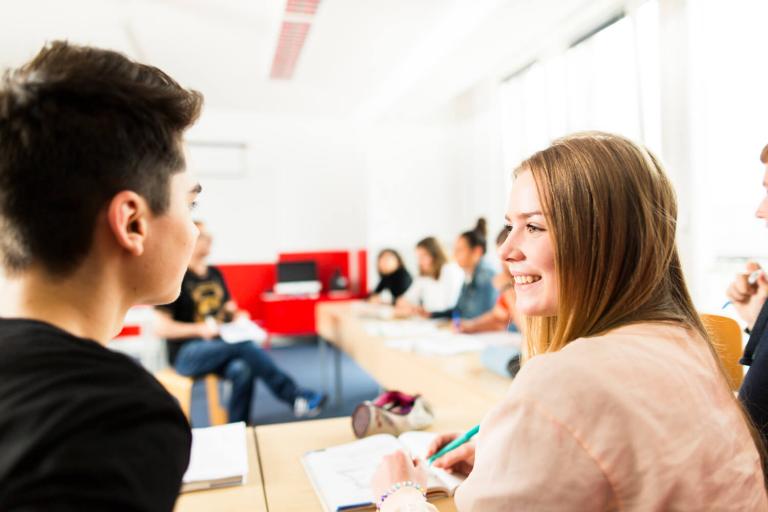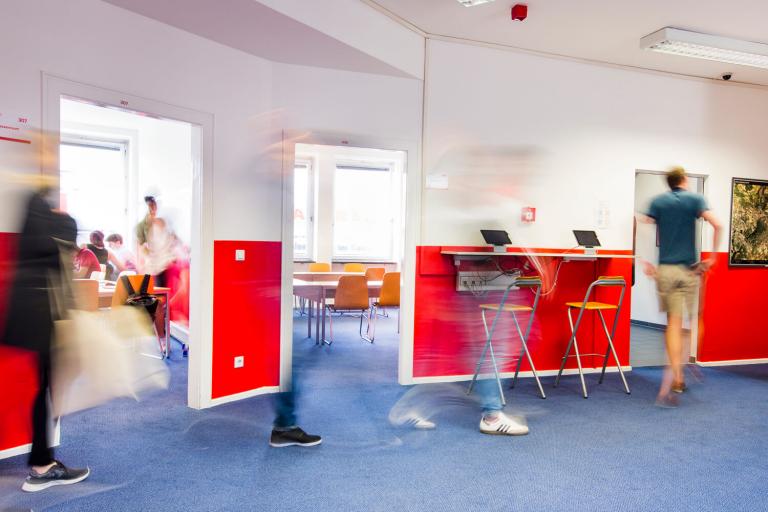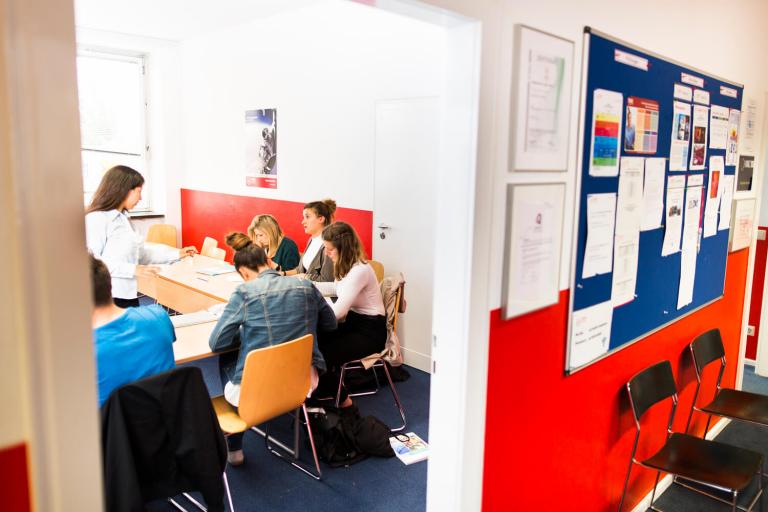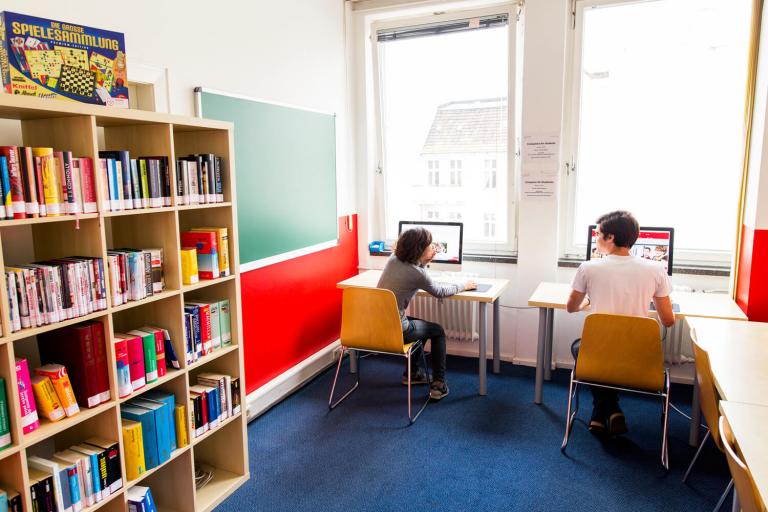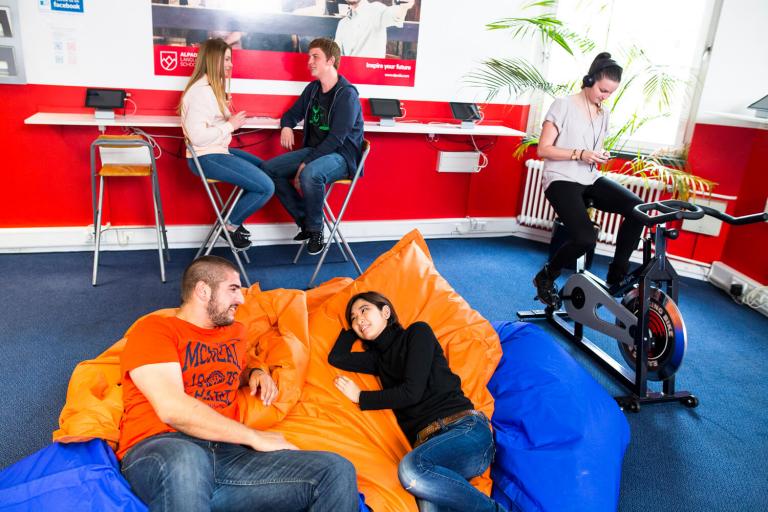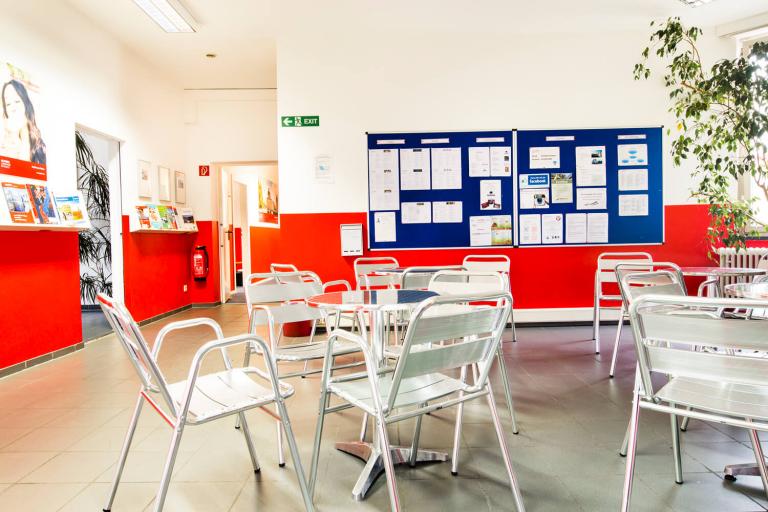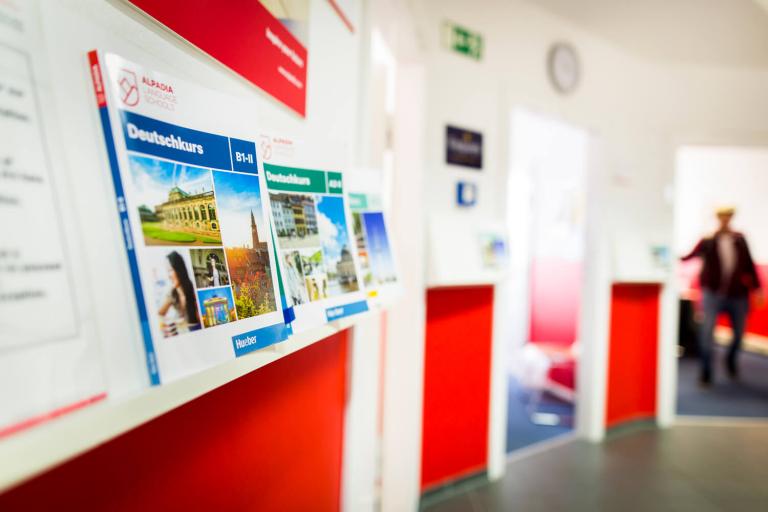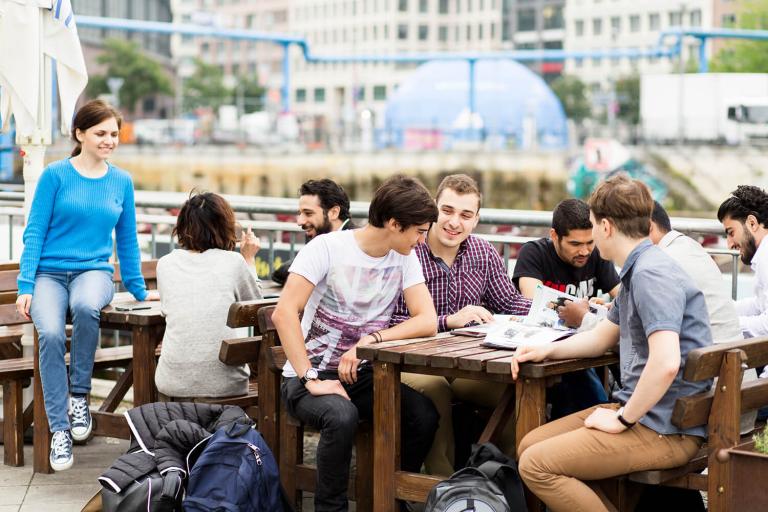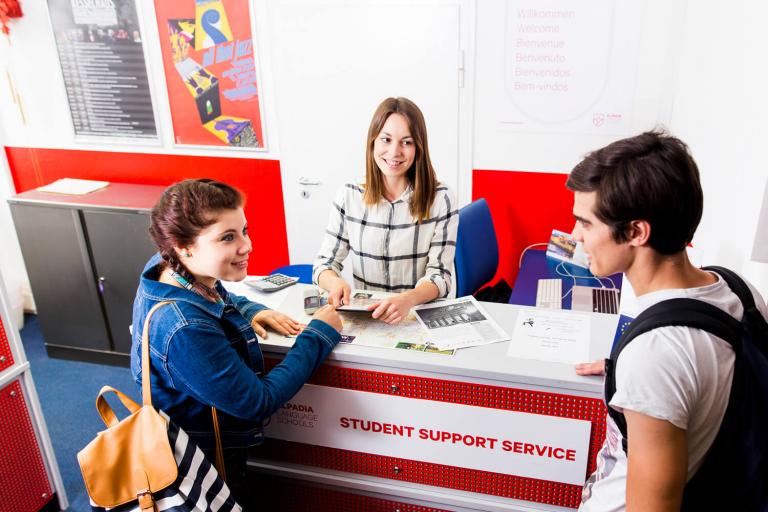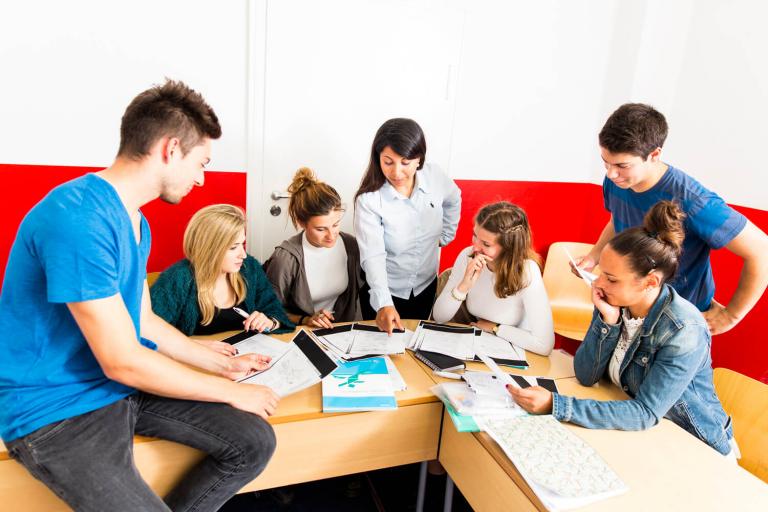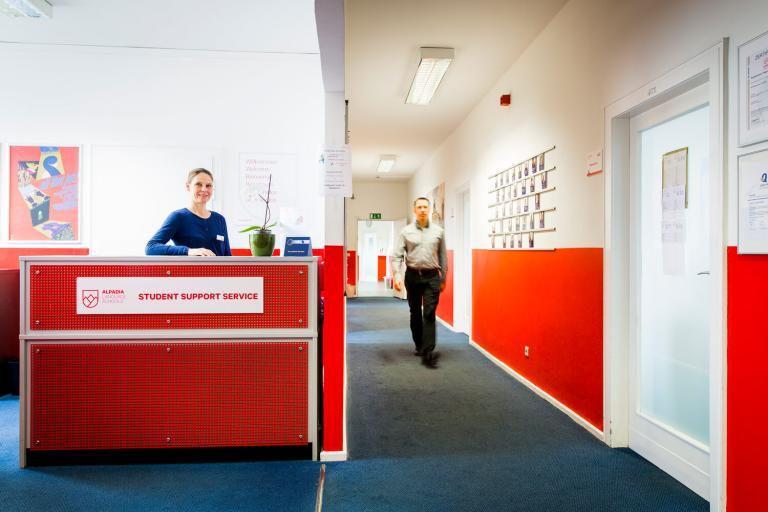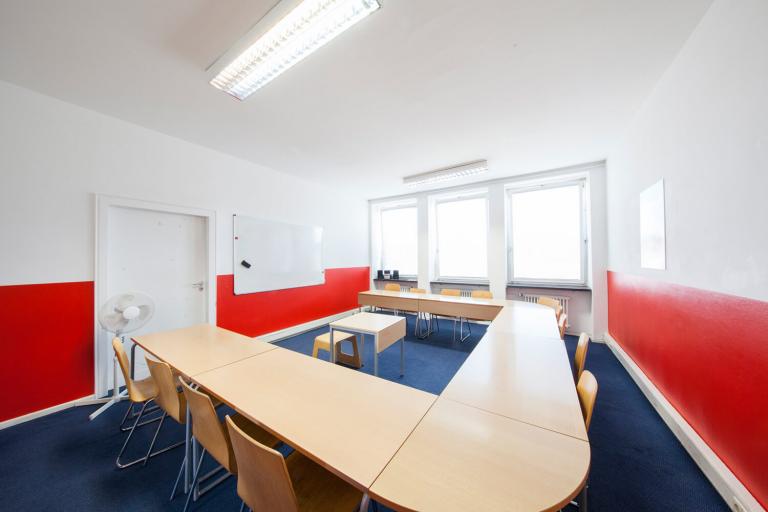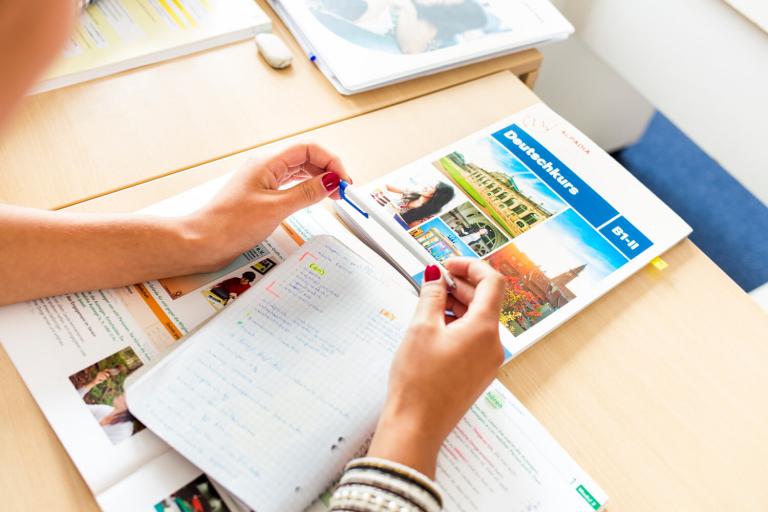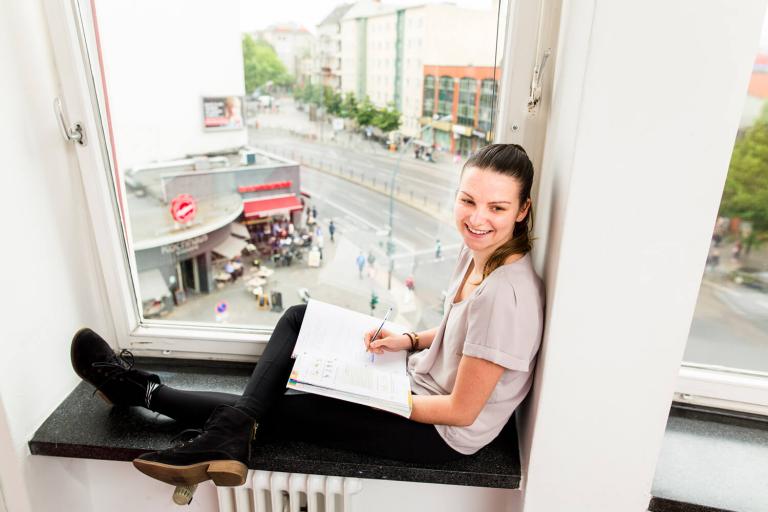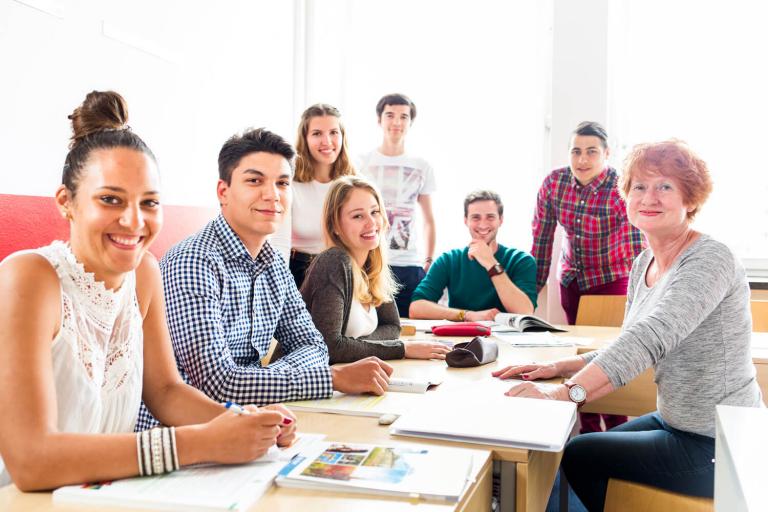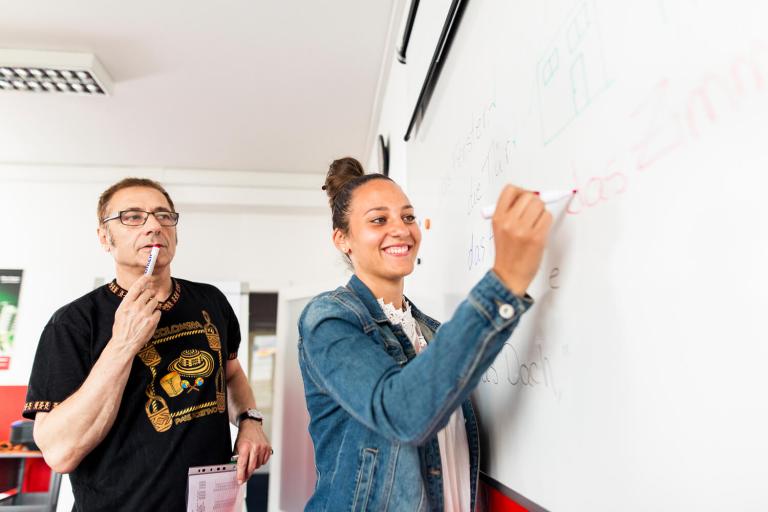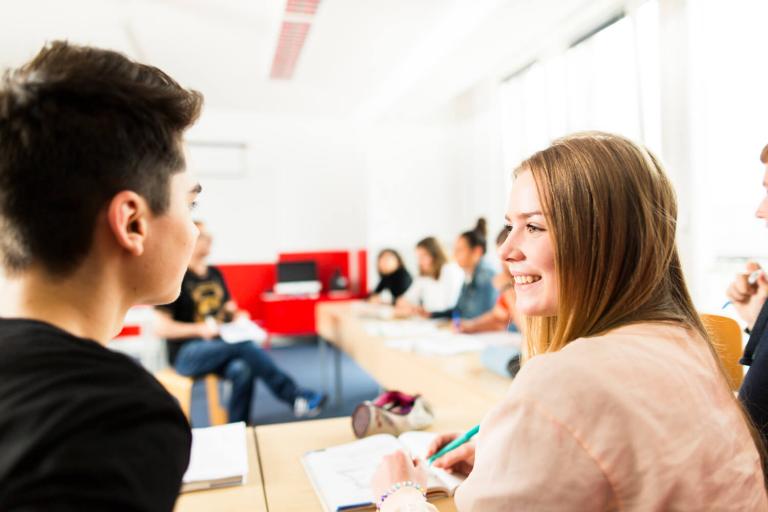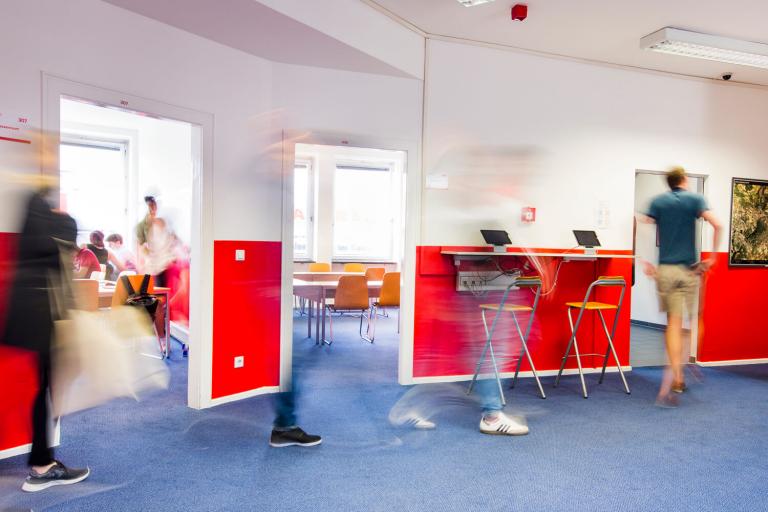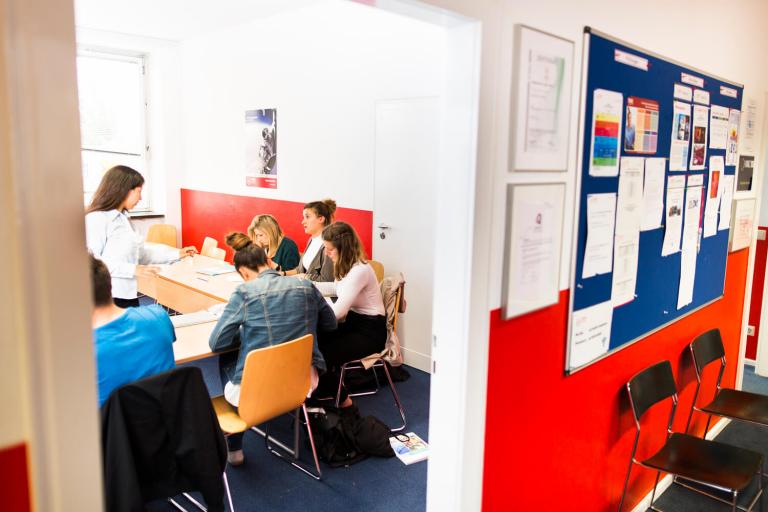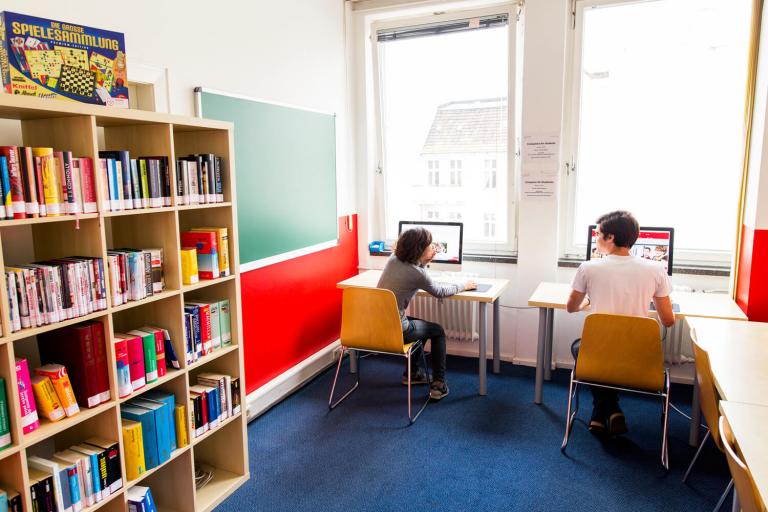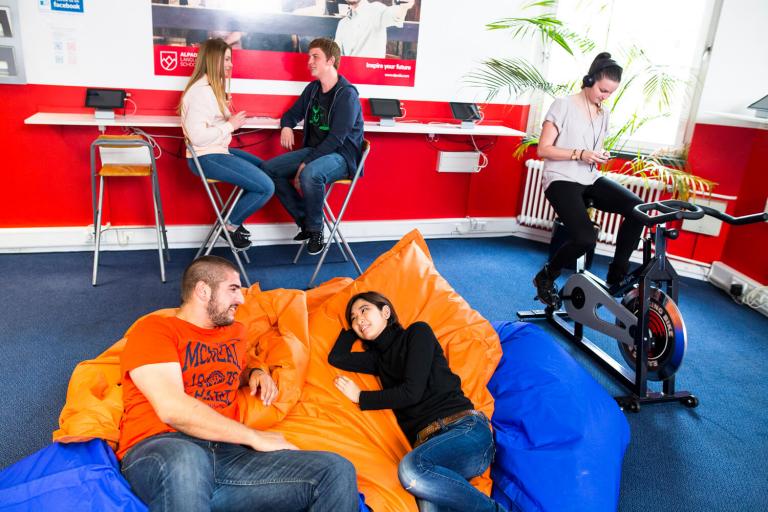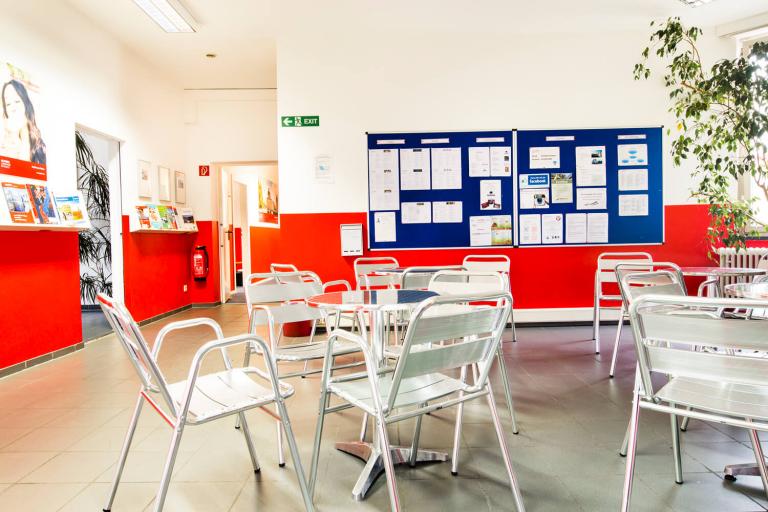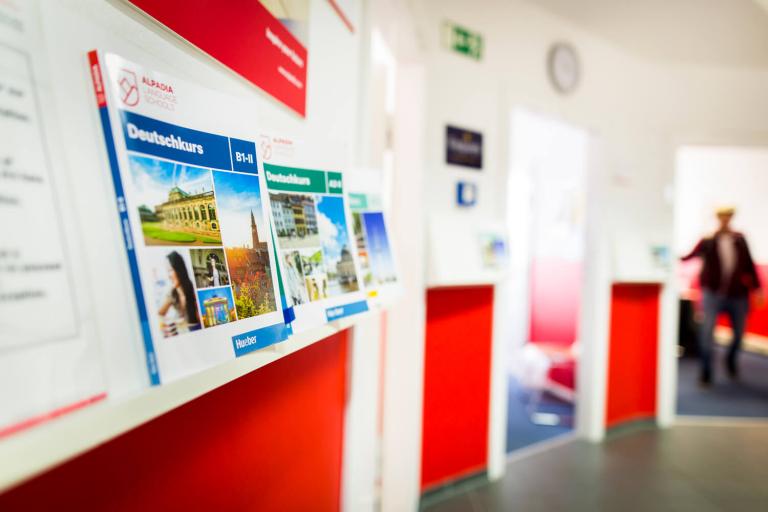 I chose Berlin as a destination because I was told that it was a great capital to discover. Alpadia organised my stay perfectly: the classes, the accommodation and the transfer from the airport went very well. I made many new friends at the school; we visited the city and had a great time together. The cost of living in Berlin is a lot lower than in Switzerland, especially for food! There is a good atmosphere in the school and the teachers are fun. It is pleasant to study in such a relaxed atmosphere. I have already studied in 2 other schools, but Alpadia is the best! I'm thinking about staying here for another few months in order to perfect my German.
Student accommodation
Accommodation
Alpadia Berlin offers numerous accommodation possibilities; from host families to shared apartments; from student residences to luxury hotels, all of which are located within thirty minutes travel distance to the school.
Contact us
Get friendly advice about our courses, our schools and prices. Find out more or book now!