New Year, New Challenge
Learn a language abroad and have an unforgettable experience!
Challenge yourself to learn a new language in 2022
Have you always dreamed of immersing yourself in a new culture, meeting people from all over the world, speaking a new language while having the time of your life?
French and German courses complement the study of languages with a range of extracurricular activities through which you can train your language skills in a variety of learning contexts. A study trip abroad provides lasting memories and new friends from all over the world. There are students of over 150 different nationalities at Alpadia schools, and courses are designed to get you to your desired level of language proficiency as quickly as possible, whatever your starting point. 
Create your own package
These are a few examples of our packages that include tuition, accommodations and fees. We offer a wider range of courses and accommodation options, use our quote tool to create your own personalised package!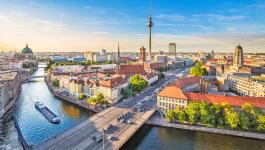 Berlin
2 weeks: Host Family + General German Courses starting from 670 EUR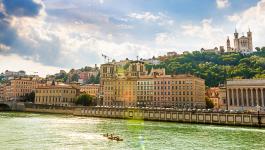 Montreux
2 weeks: Host Family + General German Courses starting from 1070 CHF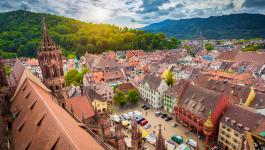 Freiburg
4 weeks: Host Family + Exam Prep from 1860 EUR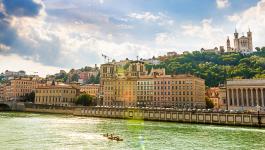 Lyon
4 weeks: Host Family + Exam Prep from 2170 EUR